COVID-19 IgG/IgM Rapid Test Cassettes – FDA Emergency Use Authorized (EUA)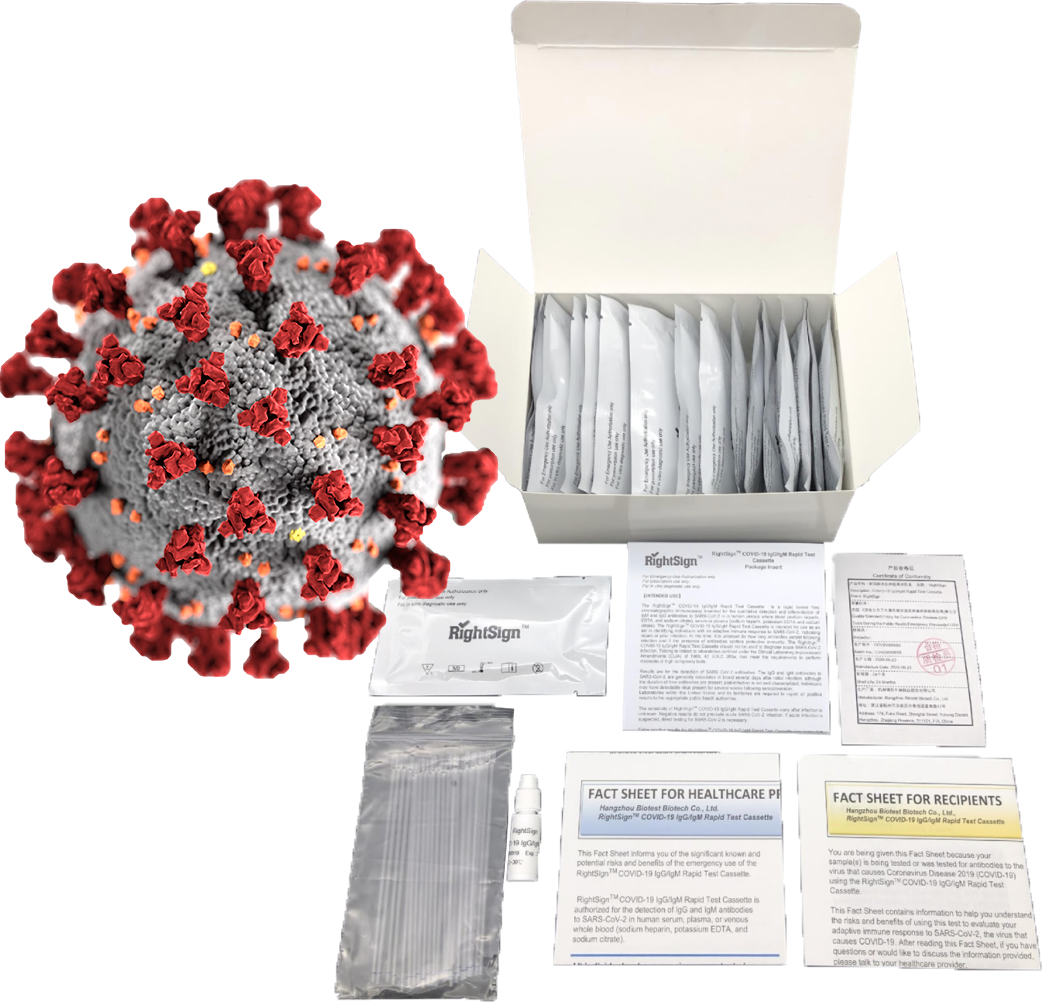 NexScreen's RightSignTM COVID-19 IgG/IgM Rapid Test Cassette detects human SARS-CoV-2 IgM and IgG that are generated as part of the adaptive immune response to the COVID-19 virus. These tests are to be performed only using human serum, plasma, or venipuncture whole blood specimens.
This test has been authorized by the FDA under an EUA for use by laboratories with a CLIA moderate or high complexity license only.
For prescription use only. For in vitro diagnostic use only. This test has not been FDA approved or cleared. The COVID-19 rapid test is manufactured by Hangzhou Biotest Biotech, Co., Ltd.
Each box contains:
25 test devices
25 droppers
Buffer
Package insert
Full Details & Disclosures
Fact sheets and other helpful documents.